WHAT CANADIANS SAY

According to a new survey commissioned by the TurfMutt Foundation and conducted online by The Harris Poll among over 1,000 Canadian adults:
46% gave gardens at the top their list of investments
82% say if they were looking for a new home, a spacious yard would be at the top of their wish list
24% spent more time in managed landscapes, including yards, in 2022 compared to 2021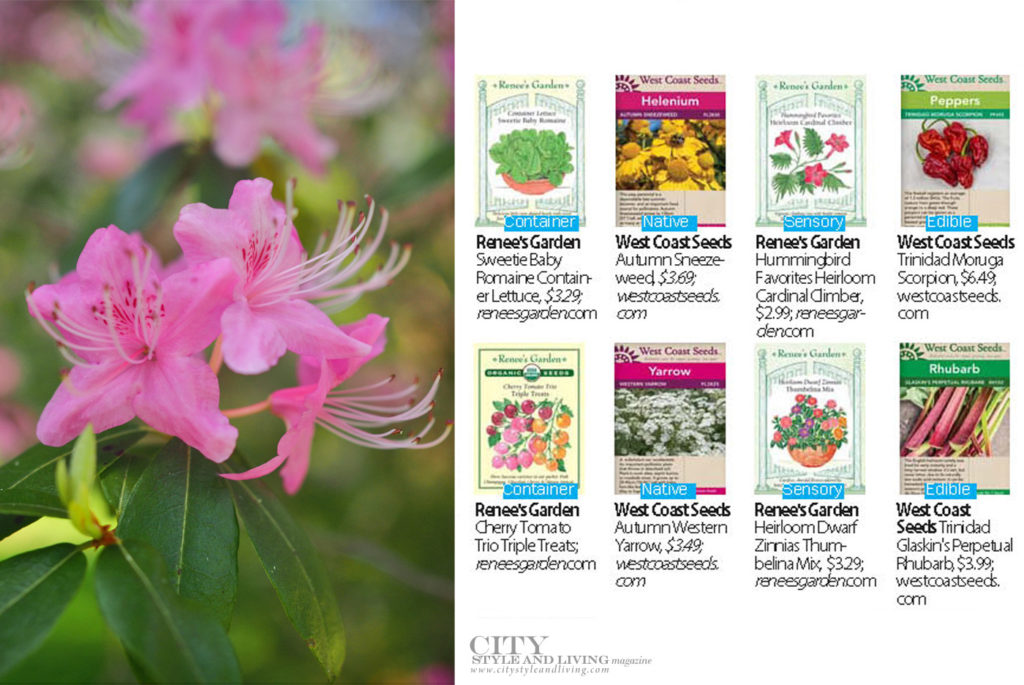 WHAT TO PLANT NOW!
Plant Natives They will establish quickly, require less water, and need less tending. Perennials: Sneezeweed, Canada Goldenrod, Yarrow. Annuals: Sunflowers, Fireweed, Brown Eyed Susans, Blanket Flower.
Use Containers Plants suited for containers are not only more compact, but they tend to do well in a short growing season. Tomatoes, radishes, eggplant, lettuce and herbs all do well in containers.
Grow What You Like to Eat It may not be to everyone's taste, but you will always find a way to use it. Specialty hot peppers, ramsons, salsify, rhubarb, and sunchokes are all hard to find at your grocery store but fun to grow.
Appeal To All Your Senses Visual beauty, intoxicating scent, texture and taste all entice you to linger longer in the garden. It makes guests feel relaxed and welcome and offers the perfect setting for al fresco dining, meditating or just doing nothing but enjoying life.

SEEDS TO HELP YOU GROW
Renee's Garden Sweetie Baby Romaine Container Lettuce, $3.29.
West Coast Seeds Autumn Sneezeweed, $3.69.

Renee's Garden Hummingbird Favorites Heirloom Cardinal Climber, $2.99.
West Coast Seeds Trinidad Moruga Scorpion, $6.49;
Renee's Garden Cherry Tomato Trio Triple Treats.
West Coast Seeds Autumn Western Yarrow, $3.49.
Renee's Garden Heirloom Dwarf Zinnias Thumbelina Mix, $3.29.

West Coast Seeds Trinidad Glaskin's Perpetual Rhubarb, $3.99.

A USEFUL TOOL

A pair of scissors are indispensable in the garden and these are great for when you're wearing gloves and need to cut a hose, trim a coir basket or shred thick cardboard for compost.
Fiskars PowerArc Heavy-Duty Stainless-Steel Easy-Action Scissors, 10-in, $21.99.
---
Sign Up for The City Style and Living Newsletter: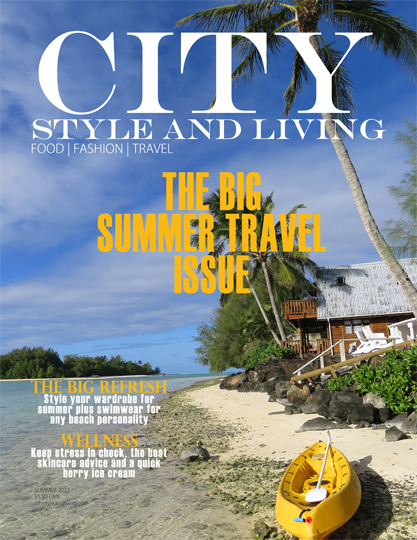 This original article first appeared in the Summer 2023 issue of City Style and Living Magazine.

Don't Forget to Follow City Style and Living on Social Channels: Instagram, Twitter, Facebook, Pinterest