Who doesn't spend more time in the kitchen during summer? From family gatherings, BBQ's with friends and having the neighbour's kids over for a playdate, things can get me-ssy! It's no wonder recent data show that searches for 'kitchen storage' are up by 28%. Here are the top five budget friendly ways to maximize space, according to Chefs Plate.
1. Decant everything
Decant fresh or dry produce into clear box containers so that you can see what's in there. Not only does this keep produce fresher for longer, it helps you to see what's in your fridge – clearly – meaning there will be less food waste. No more veggies hiding in the back of your fridge! It's also aesthetically pleasing and a well organised fridge is more likely to be used.
2. Add a condiment turntable to your fridge
A turntable can help you make the most of the limited space in your fridge; so all those pesky jars and sauces don't get lost in the back. This is particularly useful if you live alone or frequently cook meals for one, as there's a good chance you may not get to the bottom of condiment jars or sauces quickly.
3. Try organisation trays
Choose trays with rubber grips on the bottom and adjustable pegs, so they never move and so you can change the shape and size as you please. You can stack everything from storage containers and lids to bowls, plates and more.
4. Use metal organisation racks for smaller spaces
Make the most of awkward spaces; you can stack your wire racks, chopping boards, tins and more. This way, everything is organised in one place and easy to access, rather than stacking it in the way you usually would.
5. Invest in pans with removable handles
For small kitchen spaces, purchase pans with removable handles. They are stackable and the handle is removable so saves a lot of space. Use 3M hooks behind your cupboard doors to hang any lightweight pots and pans, such as strainers – a very useful hack!
---
Sign Up for The City Style and Living Newsletter: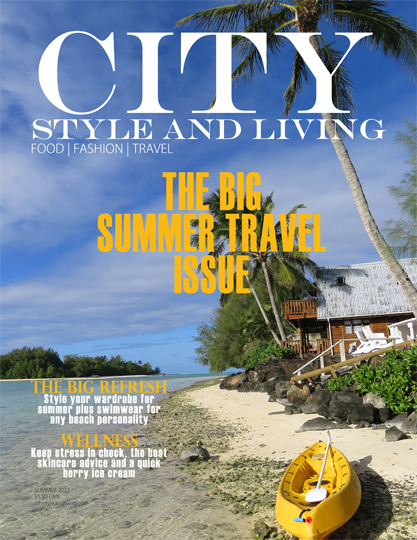 This original article first appeared in the Summer 2023 issue of City Style and Living Magazine.

Don't Forget to Follow City Style and Living on Social Channels: Instagram, Twitter, Facebook, Pinterest