Waikiki's premier luxury resort, The Ritz-Carlton Residences, Waikiki Beach just launched an interactive way to further immerse travelers in Hawaiian culture- "The Art of Poke".
It's no wonder that global cuisine has soared in popularity in recent years – one of the fave dishes amongst eaters? Poke. As global travelers look to make increasingly meaningful connections to the destinations they visit, The Ritz-Carlton Residences, Waikiki Beach, has created an exciting interactive culinary offering, The Art of Poke. This curated experience provides guests of the award-winning resort the unique opportunity to discover the world of Hawaiian poke and learn about its origin and evolution from pre-contact era to modern day.
Poke, meaning "to cut or slice," has been a staple in Hawaii since ancient Hawaiians feasted on freshly caught fish massaged with sea salt, roasted kukui nuts and seaweed. While most travelers today have experienced the popularity of modern-day poke bowls and shops that made waves across the nation, the resort is utilizing The Art of Poke to embrace a more traditional approach as part of its ethos as stewards of Hawaiian culture and provide guests with an authentic poke presentation through storytelling.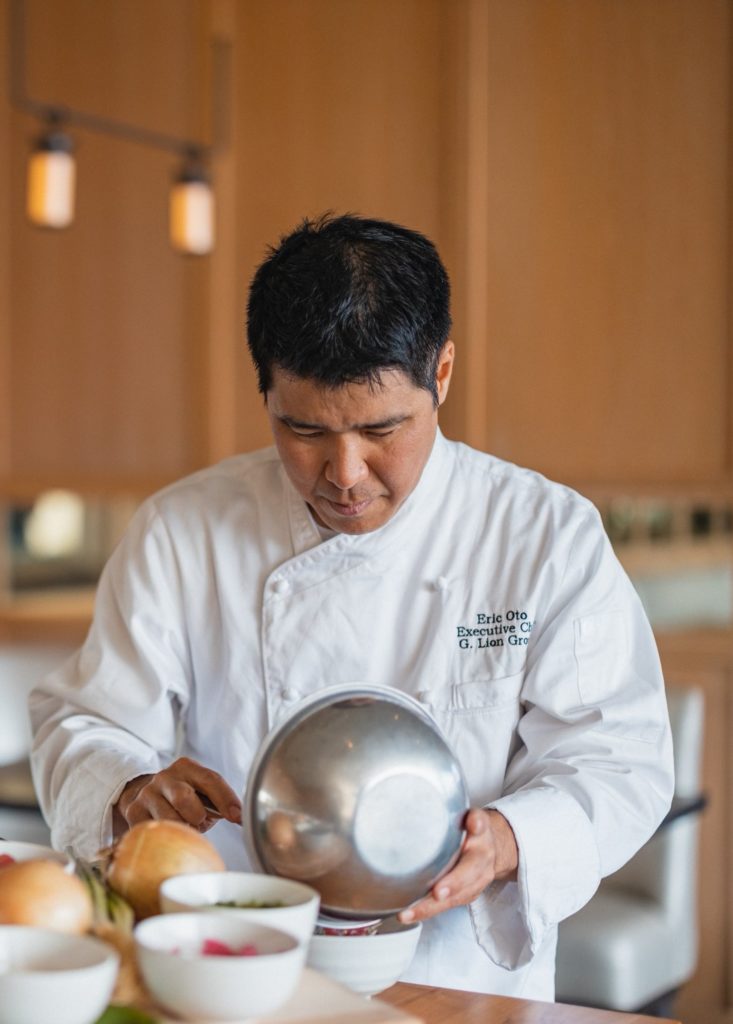 The Art of Poke experience begins with Executive Chef Eric Oto of G.Lion Hawaii taking guests on a historical journey to pre-contact era about the significance and origin of poke. Chef Oto, who is a trained lawai'a (fisherman), presents his fresh selections from the market that day, which includes ahi (tuna) and another selection based on seasonality and availability. Guests will be treated to a tableside presentation as Chef Oto provides a "how to" demonstration on cutting and preparing the poke. Guests will also be able to select from a variety of accoutrements and other elements to enhance their poke using Chef's recommendations and guidance. Available exclusively to resort guests only, this one-of-a-kind, chef-curated offering brings guests a unique and unforgettable experience during their stay.
The Art of Poke Experience is available for $250 per person and available for two to four guests. Reservations must be made at least one week in advance by contacting the Resort Concierge.
---
Read the Winter 2022/23 issue of City Style and Living Magazine.

Don't Forget to Follow City Style and Living on Social Channels: Instagram, Twitter, Facebook, Pinterest
---