All the latest favourites tried, and tested by CSL's beauty editors
FOR THE BARBIECORE TREND
1. MAKE UP FOR EVER Aqua Resist Ink in Pink Blaze, $26
Want to get that Barbie girl look? This 24HR high-intensity, waterproof and smudge-proof ink liquid eyeliner in hot pink delivers precise application in one stroke. The Color Ink collection's bold liner comes in 3 finishes and is water, smudge and sweat proof, so you'll be ready to take on that summer heat and humidity.
Safe for sensitive eyes and contact lens wearers.
FOR THE LATTE MAKEUP TREND
2. Essence Cosmetics Nothing Compares to NUDE Eyeshadow Palette, $4.99
The trending, "latte makeup", has taken TikTok (and the beauty world) by storm. So what is it? Soft, shimmery and bronzy glam loved by it-girls like Em Rata and Hailey Beiber is perfect for summer, for when you want that beautiful sun-kissed look. This palette has all the on point shades to achieve the popular look.
FOR FLIRTY EYES
3. Annabelle The Skinny Mascara, $8.99
Annabelle has reintroduced a fan-favourite that will take your entire look from drab to fab. We loved the super tiny applicator (2.5 mm-diameter) that separates each lash beautifully (it even gets those pesky short lashes!) Plus the flake-free finish is as long-lasting as your confidence.
TO KEEP MAKEUP IN PLACE ALL SUMMER LONG
4. Morphe Continuous Prep & Set Mist+, $19
Want to keep makeup looking good all day long? Prep skin & set liquid and powder makeup while supercharging your complexion with skin-loving ingredients (ceramides, potassium, magnesium, licorice root extract, and antioxidant, ginseng). We loved the micro-fine, continuous mist formula. This product had our skin feeling hydrated for a full work day.
FOR NATURALLY GLOWING SKIN
5. Cardea AuSet Bloom hydrating floral mask, $58
We love a good female duo, like Taylor Williams and Jennifer Bonato the founders behind Cardea AuSet, a beauty line formulated using mostly plant-based products, or "as clean as it gets ingredients." BLOOM is formulated with rose oil and alpha and beta hydroxy acids to refine, moisturize, to make way for quenched, glowing skin. Rose oil is known to deliver moisture to the skin, leaving it supple and firm, while a combination of lactic acids and fruit extracts gently exfoliate to promote brighter, more radiant skin. Trust us, after one use, your skin will feel as soft as a rose petal!
---
Sign Up for The City Style and Living Newsletter: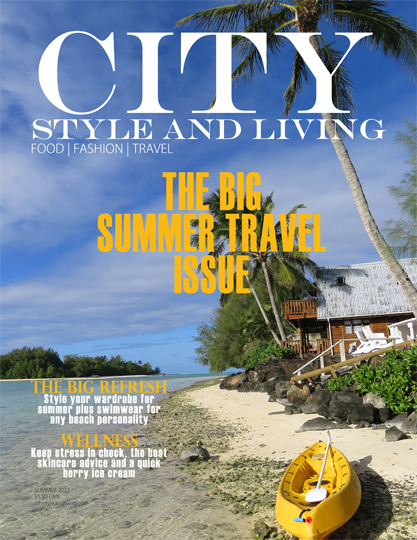 Read the Summer 2023 issue of City Style and Living Magazine.

Don't Forget to Follow City Style and Living on Social Channels: Instagram, Twitter, Facebook, Pinterest