Grazing by Mark Greenaway unveiled at Waldorf Astoria Edinburgh – The Caledonian. Carefully created to celebrate local and seasonal produce and producers, the simple yet incredibly flavoursome menu features dishes made with Scottish produce sourced from within 100 miles of the hotel.
Chef Mark's 100 Mile Menu is an ode to Scotland and its incredible produce, a world of seasonal flavours and colours to discover bite after bite. Featuring four dishes, the tasting menu will alter every four to six weeks ensuring that guests taste only the best seasonal produce, with authenticity and freshness guaranteed.
To remain true to the restaurant's ethos of featuring Scottish and sustainably-sourced ingredients, each dish is paired with a unique cocktail or mocktail celebrating local ingredients and spirits from suppliers including Nc'Nean Distillery and Buck & Birch.
Available from July 2023, the 100 Mile Menu's first four dishes includes
Arbroath Smokie (72 miles) Tart with broad beans, peas and curried cauliflower (50 miles) custard, paired with Fresh Martini – Nc'Nean wild botanical spirit, pea and mint vermouth, mint oil;
Perthshire Lamb (45 miles) Loin served with Shepherd's Pie stuffed onion, carrot (50 miles) purée and lamb jus, paired with Amarosa – Amarosa, sweet vermouth, pinot noir, rosemary;
Raspberry (50 miles) Sorbet scented with Kingsbarns Whisky served with Edinburgh honey (2 miles) meringues and Perthshire cream (21 miles), paired with Ana – Birth caramel, raspberry, Birch snap vodka
and completed with a Summer Strawberry (35 miles) & Elderflower (40 miles) Cheesecake with gin infused crumb, strawberry parfait and jelly, paired with Strawberry Highball – strawberry infused Nc'Nean whisky, citrus, elderflower foam.
Chef Patron Mark Greenaway said: "It was an absolute pleasure working on this menu with my team, it will be a truly evolving menu and we are all looking forward to creating new dishes using the freshest local produce. We see this as the natural evolution of grazing because we have always championed local and seasonal Scottish produce, this just takes things to a whole new level for us and to be able to support such micro farmers or producers is a real honour and pleasure for the whole team. I love uncomplicated dishes and appreciate all the producers we are working with within the 100 miles radius, and I hope this menu really shows how much we value their work."
Located in the heart of the city, Waldorf Astoria Edinburgh – The Caledonian has been home to Grazing by Mark Greenaway since 2019. The 4-course tasting menu with drink pairing is priced at £75pp (price subject to change following the introductory period)
---
Sign Up for The City Style and Living Newsletter: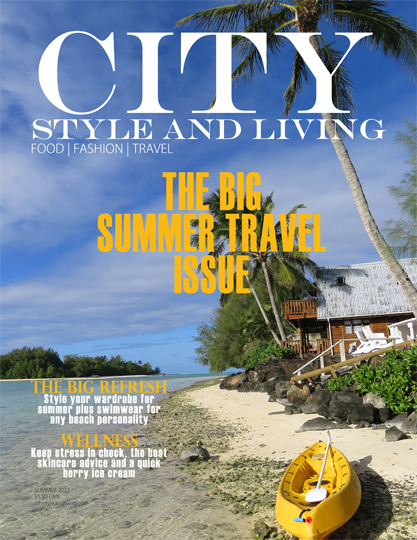 This original article first appeared in the Summer 2023 issue of City Style and Living Magazine.

Don't Forget to Follow City Style and Living on Social Channels: Instagram, Twitter, Facebook, Pinterest