All in The Season
Where else can you officially be in between two Canadian provinces? My guide Howard officially begins my two-hour guided walk at the precise spot where Alberta and British Columbia converge (or is it diverge?) on the continental divide. There's even a plaque to commemorate it. Though the breathtaking mountain and lake views (especially from the 2,400m (8,000 ft) Standish viewpoint) are captivating, as mid-July and August hit, Sunshine Meadows is a flurry of equally amazing show-stopping the wildflower blooms. Dozens of species from Sitka Valerian, to Western Anemone, and Fleabanes, even miniscule wild strawberries can be seen, but it's the Barbie-pink fireweed that frames pathways and lake edges that truly steals the show.
Stay
Cozy cabin vibes? Check. At Sunshine Mountain Lodge (the only mountaintop hotel in Banff
), my waterfall view room is small, but efficient with all the amenities I need for an enjoyable stay with a comfortable queen bed, a seating area which also doubles as a trundle bed, slate floor bathroom with granite countertops, coffee maker, television, and humidifier to ameliorate the dry air. During summer months three coffee and dining options are open, while there are eight operating during busy winter months. I opt for breakfast, and dinner at The Chimney Corner – highlights include a creamy spinach and cheese ravioli and seared duck breast with soy and chili. The wine list is far reaching with an array of unique reserve by the glass options including Campagnola Amarone Della Valpolicella (hello!) and Oregon Illahe Pinot Gris.
Year-Round Activities
While summer brings colour and mild temperatures, wintertime is when Sunshine comes alive, beginning in November with a plethora of activities from skiing and snowboarding to snowshoeing, tobogganing and even Banff's largest outdoor hot tub.
1 hour hosted walk includes Gondola and Chairlift Adult (16+): $79, Youth/Child (6-15): $49; 2 hour hosted walk includes Gondola and Chairlift Adult (16+): $99, Youth/Child (6-15): $59;
WEBSITE sunshinemountainlodge.com; skibanff.com
---
Sign Up for The City Style and Living Newsletter: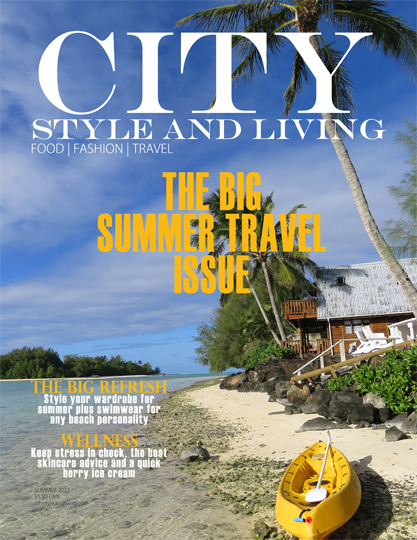 This original article first appeared in the Fall 2023 issue of City Style and Living Magazine.

Don't Forget to Follow City Style and Living on Social Channels: Instagram, Twitter, Facebook, Pinterest