From my kitchen window, I marvel at a bald eagle swooping onto a Douglas fir tree that clings to the oceanfront bluff where the hotel sits at the tip of downtown Tofino. Last night, a wolf was spotted traipsing amongst the guests-only black rocks, the very place I searched for starfish the previous morning. In the eponymous cove, pacific loons cavort with ducks while whale watching boats zip by, the whole scene framed by wind-blown calendula.
If it all sounds too dreamy and ethereal, Duffin Cove never strays from being a laid-back escape. Within walking distance of hiking trails, shops, restaurants and other attractions, it is grounded in a residential neighbourhood and its down-to-earth design references fishing villages in the area. Timber frames soften concrete edges and lavender-filled planters add a domestic touch.
Tofino is known for its stirring wildness, where temperate rainforest meets Clayoquot Sound and, eventually, the Pacific Ocean. But, not so long ago, even here, that meant swapping modernity for rustic accommodation, just to be immersed in nature. Duffin Cove's prefabricated redesign embraces Scandi-modernity without taking away from its surroundings. Undeterred by a global pandemic, the logistics of building on an island with limited site access and proximity to the ocean, it went on to win First Place at the Modular Building Institute's 2022 Awards of Distinction.
Like any good hotel, part of its success is knowing how to flaunt its appeal – all accommodation is merely 30 metres from the sea. Twenty rooms with balconies face the ocean, two A-frame cabins equipped with kitchenettes float above the water and a condo apartment (where I stay) provides views worth waking up to. My homey condo, adjoining the property's reception with its living roof, is furnished with cozy Pendleton throws, colourful blue and yellow accents and eclectic tropical artwork throughout. Although its layout feels designed to resemble an old English house with long narrow hallways, connected by a neat wooden staircase between two floors, its two bathrooms, full kitchen, patio, massive walk-in closet, games and living room place it firmly in the upscale ledger.
Just a five-minute walk from the hotel, sister property, The Maq, (the first hotel built in Tofino) serves delicious, beautifully presented and thoughtfully prepared West Coast comfort foods with a constantly changing menu at The Bear Beerhaus restaurant, a modern beerhall. Mussel and frites, chicken schnitzel, wild mushroom gnocchi and wild blueberry doughnuts, alongside craft beer and cocktails are highlights.
The staff at both properties are exceptionally courteous, and, though I am encouraged to communicate through an app, my requests are quickly, autonomously and happily filled through face-to-face contact.
Gratifyingly sleepy on weekdays, Tofino buzzes on weekends, and the hotel is no exception. Mainlanders attach surf boards to their vehicles to take advantage of nearby beaches and couples eat al fresco at the dining tables on the patios of the A-frame cabins, families come to gaze at the cove and I have the perfect perch from which to watch it all unfold.
LOCATION 215 Campbell St. Tofino, BC
ROOMS Condo, rooms and cabins.
FEATURES Down the street sister hotel The Maq, is home to The Bear Beerhaus restaurant. Beautiful views of Clayoquot Sound.
WEBSITE duffincove.com
---
Sign Up for The City Style and Living Newsletter: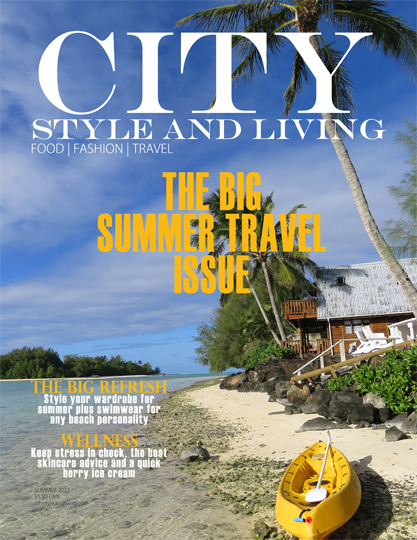 This original article first appeared in the Fall 2023 issue of City Style and Living Magazine.

Don't Forget to Follow City Style and Living on Social Channels: Instagram, Twitter, Facebook, Pinterest