Ingredients
1 oz Grand Marnier
1 oz Bourbon
3 dashes aromatic bitters
Large ice cube
Orange twist garnish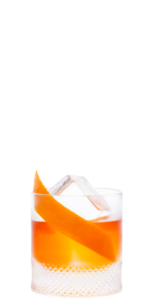 Method
Using a double rocks glass, add a dash of aromatic bitters directly into the glass. Next, add Grand Marnier, followed by the bourbon.
Add large block ice cube and stir until well incorporated and cold
Garnish with orange twist, expressing oils over the surface of the cocktail and placing it on lip of cocktail glass.
---
This original article first appeared in the Winter 2022/23 issue of City Style and Living Magazine.
Don't Forget to Follow City Style and Living on Social Channels: Instagram, Twitter, Facebook, Pinterest