Certain spots are magnets for hoteliers. Since 1917, when an English couple opened the Island Hall, there has been accommodation on this stretch of Parksville Beach. Cherry trees and shrubs mark the entrance to its stylish successor the Beach Club Resort, launched in 2009 and now part of part of Bellstar Hotels and Resorts. Skillful allusions to the original – a protruding circular restaurant patio mere metres from the water (the original was a covered rectangular number), a wood-clad exterior and the fetching tilt of roofs – are subtle though noticeable. But, of course, the reason that people keep coming back here are the unsurpassed views of the Salish Sea.
Featuring 149 one and two-bedroom suites plus studios – all with balconies – it is only 3 storeys up and perpendicular to the iconic boardwalk that the long, wide track of flat, grey, sandy beach appears before me as the centrepiece of my two-bedroom suite. The beach itself seemingly goes on forever and is the sort of place where families and couples come to spend a weekend. Children make sandcastles, an intrepid soul goes out paragliding for hours and inconspicuously leaves with the entire apparatus folded neatly into a backpack, fathers take their babies for their first dip in the ocean, and people recline in beach chairs on what is known as Canada's Riviera.
Given the relaxing vibe, the resort has an easy, understated unfussiness that Instagram loves to call "quiet luxury." Natural light fills my suite which includes a full kitchen, private balcony with dining table, washer and dryer and fireplace. It is altogether so comfortable and practical that it instantly feels like home, though with electric vehicle charging stations, a fitness centre, pool, hot tub and conference centre, a rather eco-conscious, well-appointed one.
At Stonewater spa, this restrained refinement continues. Owned by twenty-five-year hospitality veteran Shirley, the spa though physically small, offers an array of traditional treatments (massage, facial, manicure, pedicure) and modern services like the OxyGeneo 3-in-1 facial and the TriLipo body contouring. Raina, my masseuse, trained in Australia before returning to Vancouver Island and her impeccable technique for my lomi-lomi massage is both soothing and invigorating.
Turmeric sunsets that turn a sweet pink are one of the many reasons that local couples and visitors gather at Pacific Prime Restaurant & Lounge around cozy fire pits overlooking the water. Effervescent manager Poulton who busily darts between tables, chatting with guests as if they were at his home – the height of polished hospitality – is another. Recently hired Executive Chef, and Vancouver Island native Nate Catto's West Coast menu reads like a book with a wide assortment of seafood focused dishes with highlights including charred octopus with fennel and olive, and hazelnut crusted halibut with vanilla lobster cream. Each morning, breakfast is a treat, with stellar all-crab (no filler) eggs Benedict.
There's something to be said for quiet luxury.
LOCATION 181 Beachside Drive, Parksville BC
ROOMS Studio, one and two-bedroom suites with full kitchens. All come with private balconies.
FEATURES Restaurant, fitness centre, spa, and pool and hot tub.
WEBSITE beachclubbc.com
---
Sign Up for The City Style and Living Newsletter: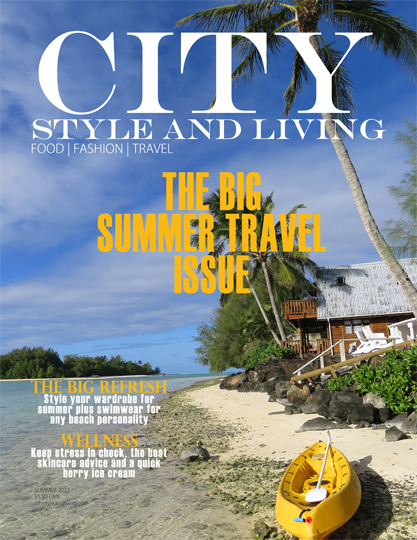 This original hotel article first appeared in the Fall 2023 issue of City Style and Living Magazine.

Don't Forget to Follow City Style and Living on Social Channels: Instagram, Twitter, Facebook, Pinterest