In the airy, slate-grey lobby, I hurriedly attempt to photograph the preposterous scene – gigantic waves pound black rocks as foam dances in the air – only to later find out that my one-bedroom suite improves upon it. The Pacific Ocean opens out directly before me until a sliver of temperate rain forest emerges at its margins where the Pacific Rim Trail skirts the periphery of the resort. Shapeshifting as you move across Vancouver Island, here in Ucluelet (known by the charming sobriquet Ukee by locals), the ocean is sheer might and awe. After years in my landlocked province, during the pandemic, it is a welcome sight.
All of this wildness though, calls for cocooning – the contrast is just too tantalizing to resist – and Black Rock provides ample opportunities: snuggling in bed as it drizzles at dawn; leisurely sipping coffee on the enormous patio as a flock of birds circle overhead; showering with stones underfoot in the spa-inspired bathroom; or, most lavish and gratifying of all, lying in the soaker tub with uninterrupted views of the jagged coastline.
The relaxing surroundings are the inspiration for my oceanic elements cocoon massage at Drift Spa, where ocean mud and seaweed are the focal point to detoxify, stimulate and moisturize my skin. Neatly tucked away on the first floor, the small spa uses a bounty of locally made products (which are also sold at the spa boutique) and my treatment is pleasantly lulling.
It's easy to overlook how sprawling the 133-unit resort is because of a clever design choice – no matter where you go, you're always directed to look at the ocean – aided in part by floor-to-ceiling windows and in part by the sinuous curve of the property. The effect, in practise, is that it manages to feel uncrowded (even when a conference is taking place).

Opened in 2009, the architecture showcases the 5 elements and makes sustainability a priority. There are refillable amenities and cleaning products and I opt out of housekeeping, choosing instead to have 5 kelp plants planted as part of a partnership with Veritree. The kitchen, gas fireplace, and living room area with pull-out bed keep me comfortable and able to self-cater.

Big Beach Lounge cantilevers on a headland above a surge channel where pieces of driftwood and smooth pebbles are strewn beneath its concrete structure. Live music and a casual atmosphere bring locals and visitors together. Currents restaurant features an à la carte menu and a 3-course wine pairing meal where seafood takes precedence. A smoky salmon head festooned with pine, an audaciously fiery sauce enrobing raw scallops, and an evocative lemongrass scented seafood broth tidal bounty resembling a rockpool, all carefully paired with Okanagan wine.
A decade of longing to visit, and now I see for myself – all good things come to those who wait.
LOCATION 596 Marine Dr, Ucluelet, BC
ROOMS Studio, one and two-bedroom suites, in the Lodge and Wild Pacific Trail Suites.
FEATURES Drift Spa, Current restaurant, Big Beach lounge, sustainability efforts including partnership with Veritree.
WEBSITE blackrockresort.com
---
Sign Up for The City Style and Living Newsletter: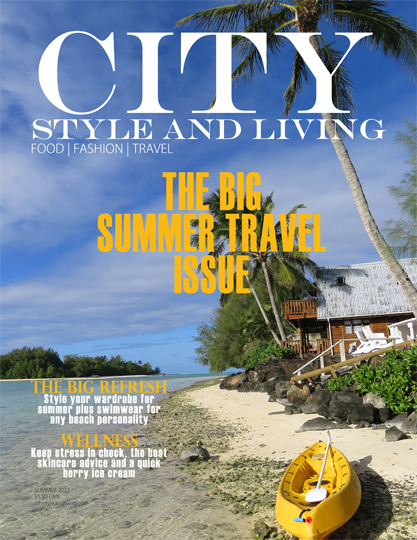 This original article first appeared in the Fall 2023 issue of City Style and Living Magazine.

Don't Forget to Follow City Style and Living on Social Channels: Instagram, Twitter, Facebook, Pinterest