Makes 24
Ingredients
⅚ cup (208 ml) plus 2 tablespoons (30 ml) almond flour
⅜ cup (90 ml) plus 2 tablespoons (30 ml) icing sugar
2 egg whites
⅛ teaspoon (0.5 ml) cream of tartar
⅜ cup (90 ml) granulated sugar
¼ cup (60ml) water
gel food colouring (optional)

Method
1. Prepare two baking sheets with parchment paper.
2. In a food processor, grind almond flour and powdered sugar until extra fine.
3. Sift almond flour and powdered sugar twice into a large bowl.
4. Add white from 1 egg to the sifted almond flour and powdered sugar mixture and mix together into a thick paste.
5. Place 1 egg white in a stand mixer and whisk on medium speed until soft peaks begin to form.
6. Meanwhile, heat sugar and water in a small pot on high heat. Stir until sugar dissolves. Reduce heat to medium. When sugar syrup temperature reaches 248⁰F (120 ⁰C), slowly pour the syrup into the stand mixer and whip until meringue is stiff and glossy (approximately 8 minutes). Do not overwhip. Add gel food coloring at this stage.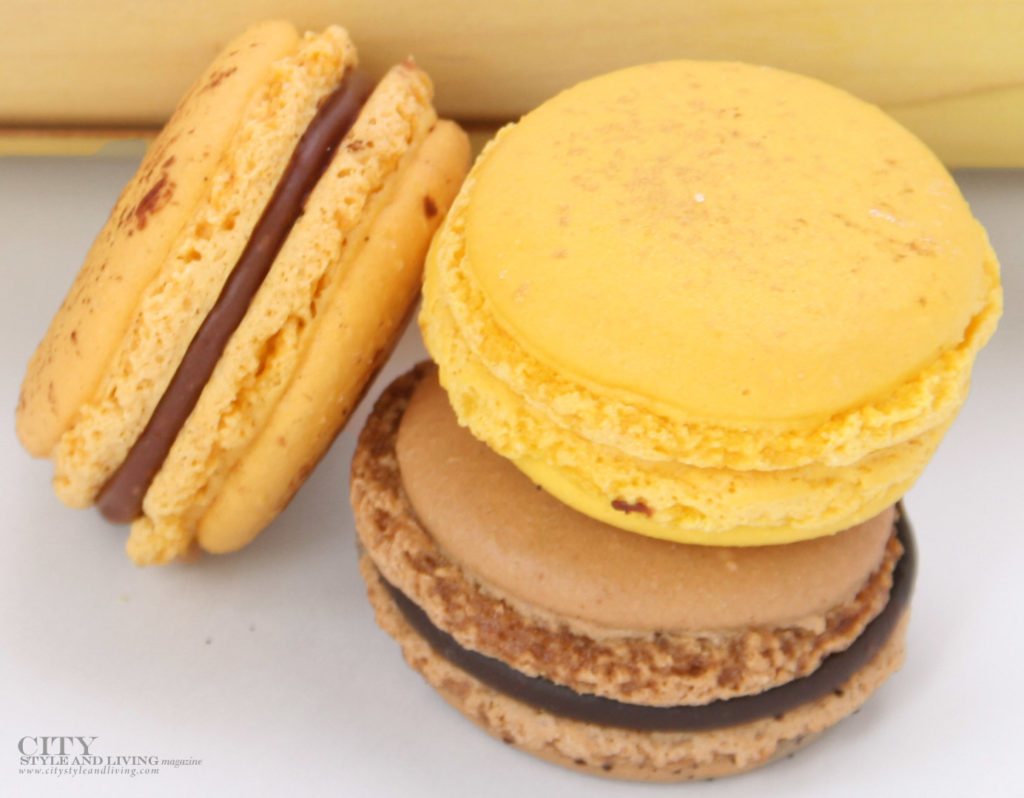 7. Gently fold the whipped meringue into the almond paste mixture, in 3 separate stages until the mixture becomes light and forms a thick ribbon.
8. Fill a piping bag fitted with the 5/8th inch round tip with the macaron mixture. Pipe macarons onto the prepared parchment-lined baking sheet in 1.5-inch (4 cm) diameter circles, approximately 1 inch (2.5 cm) apart.
9. Tap baking sheet against the counter a few times to remove air bubbles.
10. Leave piped macarons out to dry for one hour to form a 'skin.'
11. Preheat oven to 350⁰F (175 ⁰C).
12. Place macarons in oven on the middle tier rack and reduce the heat to 325⁰ F (160 ⁰C). Bake for 12-15 minutes. Remove from the oven and allow to cool completely before removing parchment paper.
13. Fill macarons with ganache, curd or any desired filling and top with another macaron shell. Place finished macarons in an airtight container in the fridge for 24 hours to 'mature'.
---
This original recipe first appeared in the Winter 2022/23 issue of City Style and Living Magazine.

Don't Forget to Follow City Style and Living on Social Channels: Instagram, Twitter, Facebook, Pinterest