Change-worthy Nails
Inspired by impermanence symbolized by a butterfly that designer Prabal Gurung encountered during a recent 10-day meditation, the Fall Winter 2023 collection features asymmetric silhouettes that challenge the idea of harmony and juxtaposes light against dark, and soft draping against hard angularity.

"I wanted to create an abstract version of the monarch in our featured nail look, complemented by classic French nail designs with tips that played on the colour palette of the collection," said celebrity nail artist and KISS Brand Ambassador Gina Edwards.
Radiant Skin

At Rixo, "the focus of the makeup is a vintage-inspired graphic eye, with a modern touch, paired with radiant skin and a soft lip," says Vincent Ford, lead makeup artist, using NARS Cosmetics. Luminous makeup was the centrepoint of the look – achieved with tinted moisturized and light reflecting lotion.

As we all know though, great skin begins with a consistent routine. Once a week apply a mask to scrub away dead skin cells and brighten up your skin – the perfect canvas.
To Get the Look: Caudalie Vinoperfect Brightening Glycolic Peel Mask, $52.00; caudalie.com
Long & Pointed Nails

"We did four total nail looks featuring coloured French tips," said celebrity nail artist and KISS Brand Ambassador Gina Edwards about the look she created at PatBO.

The real story though was the shape – slender, slightly tapered oval nails – seen on multiple runways. To get the runway look at home in minutes get ready-to-wear nails. Apply nail glue on artificial nail and natural nail, press down and hold for 30 seconds.
Red Hot Colour

Looking for a natural way to get the showstopper colour that was seen all over the runways this season? Plant derived henna has been used for centuries in Asia and the Middle East to give hair a reddish tinge (it's also used for mehndi or body art impermanent tattoos).
To Get the Look: Lush Henna Rouge, 325g, $32.00; lush.ca.
Soothe Muscles
After your post-gym shower, get relief for sore muscle with this salve. Although not as potent as its previous formula, it is still one of the best CSL has ever come across. Tingling with cayenne pepper, uplifting with peppermint and soothing with comfrey, it has a pleasantly strong scent and nearly instantaneous effect. Unlike many commercial muscle salves, it is not greasy or sticky and does not leave a residue on skin. Moreover, the relaxing sensation lasts long after application.
---
Sign Up for The City Style and Living Newsletter: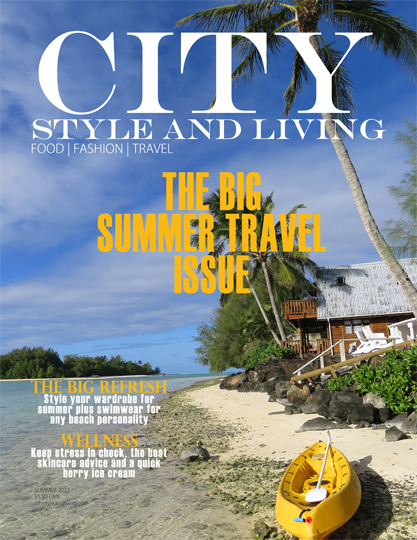 This original article first appeared in the Fall 2023 issue of City Style and Living Magazine.

Don't Forget to Follow City Style and Living on Social Channels: Instagram, Twitter, Facebook, Pinterest