1/ Cape Crusader
Not just for superheroes! Sheer numbers cover and conceal in just the right measure. Draped over a gown, or to add volume to curve-hugging pants, it just oozes fall appeal.
2/ Heavy Metals
This look is all about catching the light, making each paillette sparkle. So, don't just stick to gold, silver and white. There's an entire world of shimmering shades out there. In a sea of drab, heavy, fall garments it'll definitely stand out. Plus, it's the perfect reminder of light that we all need at this time of year.
3/ See Through
All covered up but totally revealing! It's the sort of sassy contradiction that makes fall fashion fun. Don't think you can pull this off at work? Wear a tank top beneath a sheer blouse with tailored slacks (add a jacket, depending on your workplace). For errands, flea market shopping or a pumpkin farm visit, opt for sweater and bodysuit with a diaphanous skirt.
4/ Black & White
What's black and white and seen all over the runways? Looks ranging from floor length evening formals to coffee run casuals. The power of this combination is its starkly graphic nature – neither one is a true colour – lending itself to a number of styles and cuts. In fact, designers drew inspiration from everywhere this season – men's suiting, empire waist dresses, old school Hollywood glamour and New York City streetwear.
5/ Bombshell figure
36-26-36 may not be the magic numbers anymore, but there are a few parameters that still make this silhouette work. First, emphasize a cinched waist. Second, a full, flared or mermaid skirt will help emphasize a slim waist. Third, strapless, arm-bearing, or one-shoulder cuts are best.
6/ Head-to-Toe Leather
Leather is as much an attitude as it is a fabric. It makes you sashay instead of walk, express instead of speak and stand up straight instead of slouch. Its animalistic appeal imbues it with an edgy, and slightly dangerous side. Worn from head-to-toe it definitely says 'don't mess with me.'
---
Sign Up for The City Style and Living Newsletter: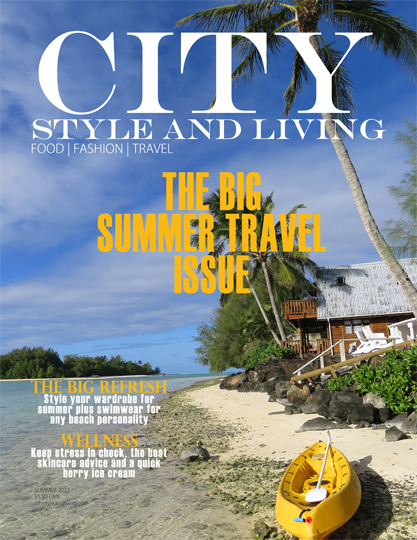 This original article first appeared in the Fall 2023 issue of City Style and Living Magazine.

Don't Forget to Follow City Style and Living on Social Channels: Instagram, Twitter, Facebook, Pinterest