THE LOOK FROM THE RUNWAY

Minimalist, classic, clean silhouettes ruled the fall runways, from Saint Laurent to Chanel and Rodarte. The secret to styling a modern classic look are the accessories. While bold necklaces in natural stone and chunky metallic bangles could be seen, the earring accessory mantra this season is: less is more.

Nothing could be simpler (and more elegant) than the classic stud diamond earring. Wear to work with a simple knit dress or well tailored suit or dress up for the evening with a simple slipdress under a statement red coat. Or, if you want to make your earrings the star, head-to-toe black never goes out of style, is always très chic, and makes your diamonds sparkle.
THE DETAILS
Earring: Birks Snowflake Diamond Square Cluster Stud Earrings, Small, $1,380;
Metal: 18k white gold
Setting: 18 round brilliant-cut diamonds
Carat: 0.17
WHAT CSL'S STYLE EDITOR SAYS
"These beauties frame the face with that perfect glint around the cheekbones that is super flattering. I also love the twist on the stud, with the quintessential symbol of Canadian fall and winter – the snowflake!" – Shivana Maharaj, CSL style editor
INSPIRED BY
Birks artisans captured the symmetry and geometric shape of the snowflake in these beautiful white gold and diamond earrings.
WEAR WITH
Cashmere Top
Luxuriously cozy virgin cashmere goes with anything. Reformation Fantino Cashmere Collared Cardigan, $428;
Leather Skirt
Leather (or faux leather) is another key item for autumn. ALAÏA Mirror wool midi skirt; $2,960.
Statement Coat
The colour of the season: power red! Sentaler Baby Alpaca long wide collar wrap coat; $1,895.
---
Sign Up for The City Style and Living Newsletter: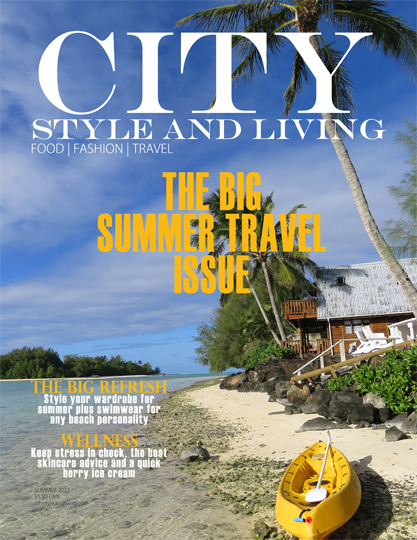 This original article first appeared in the Fall 2023 issue of City Style and Living Magazine.

Don't Forget to Follow City Style and Living on Social Channels: Instagram, Twitter, Facebook, Pinterest