How many times in your life can you boast about travelling 8 minutes, to reach 698 metres (2,292 feet), view six different mountain ranges and dine at an award-winning restaurant? This world class experience at Banff Gondola – Sulphur Mountain never gets old, with the rush of something new to see, like deer traipsing through the trails leading up to the summit, and the electric blues of Lake Minnewanka.
While you could easily lose track of time, exploring the 360-degree views along the 2km boardwalk, taking in the fresh air on the top outdoor observation deck, or exploring the interpretive centre, the cool mountain air does whet your appetite.
For bites and sips, Sky Bistro is one of two restaurants at the gondola's peak. Ask for a window table where you are embraced by the majestic mountains. The concise a la carte menu showcases Canadian produce with twists on classics like the char niçoise, wild mushroom toast with avocado aioli and seafood chowder with Kuterra salmon, BC prawns, and bright pops of tobiko. Pair with a few refreshing cocktails like the Sulphur Mt. Hive made with local products like Rundle gin, St. Germain, Drizzle honey, and chamomile tea.
Reservations for the gondola are recommended.
---
Sign Up for The City Style and Living Newsletter: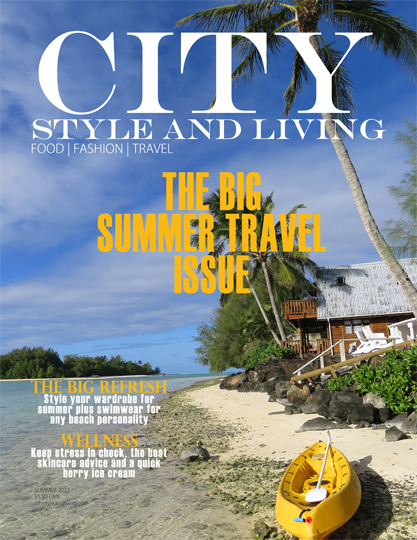 This original article first appeared in the Fall 2023 issue of City Style and Living Magazine.

Don't Forget to Follow City Style and Living on Social Channels: Instagram, Twitter, Facebook, Pinterest